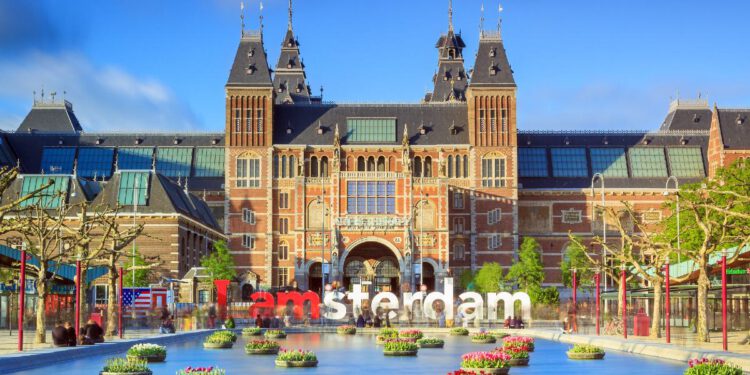 Cycling along the idyllic cobbled streets of Amsterdam is the best way to experience its beauty – charming canal houses, tulips in full bloom, the historic Canal Ring (aka Grachtengordel). As the chill vibes of the capital city take over, you feel an overwhelming desire to slow down and savour everything that the city has to offer, be it the vibrant art scene, welcoming people, as well as its rich history and culture.
However, not everything about the city would make you want to slow down. Its thriving startup ecosystem is a living, breathing entity that's growing and maturing rapidly. It's buzzing with an entrepreneurial spirit, innovative drive, and ambition of its stakeholders – the ecosystem's lifeforce. The excitement of being a part of something so dynamic and burgeoning definitely rubs off on you.
Every year, more and more entrepreneurs seem to recognise the potential of Amsterdam as a hub for innovation. They are making a beeline for Amsterdam's flourishing startup ecosystem. According to a recent Dealroom/StartupAmsterdam report, the combined value of Amsterdam's tech ecosystem has expanded to €73B, compared to €10B in 2015. This makes Amsterdam the third-ranked tech ecosystem in Europe, by the total value of tech companies founded since 2000. Another report ranks Amsterdam as the third best startup ecosystem in Europe, after London and Stockholm. Globally, the city stands in the 12th position.
However, avenues for improvement still exist, with certain challenges that need to be dealt with, and processes that need to be evolved. The stakeholders of the ecosystem are constantly striving to strengthen it and drive inclusiveness and collaboration. In order to better understand the ecosystem, we need to understand the homegrown success stories that this ecosystem has fostered, as well as of the global companies that chose Amsterdam as their expansion point.
Why choose Amsterdam
In a recent panel discussion – part of TNW2020 Digital edition – on scaling in Amsterdam 2020,  Andrey Khusid, CEO of Miro, explains why Miro chose Amsterdam. "We opened our office in Amsterdam around three years ago. And, we didn't have an office in Western Europe. So for us, there were several reasons. But one of those…
Continue reading at Silicon Canals.
Image credits: Dennis van de Water/Shutterstock