Our purpose is clear, we create commercial advantage for brands through services in marketing, content and events. We enable corporates, scale-ups and public bodies to communicate and market their innovation in technology and sustainability across digital channels. Unlike conventional communication agencies, we build business through long-term, multi-year and trusted client relationships.
We are a people-first, data-driven organisation who are passionate about client service, innovation and creativity, sustainability,
All of our services are enriched through digital platforms with analytics and data insights that make customers see the success of each campaign in personalised dashboards.
We have 5 focus sectors: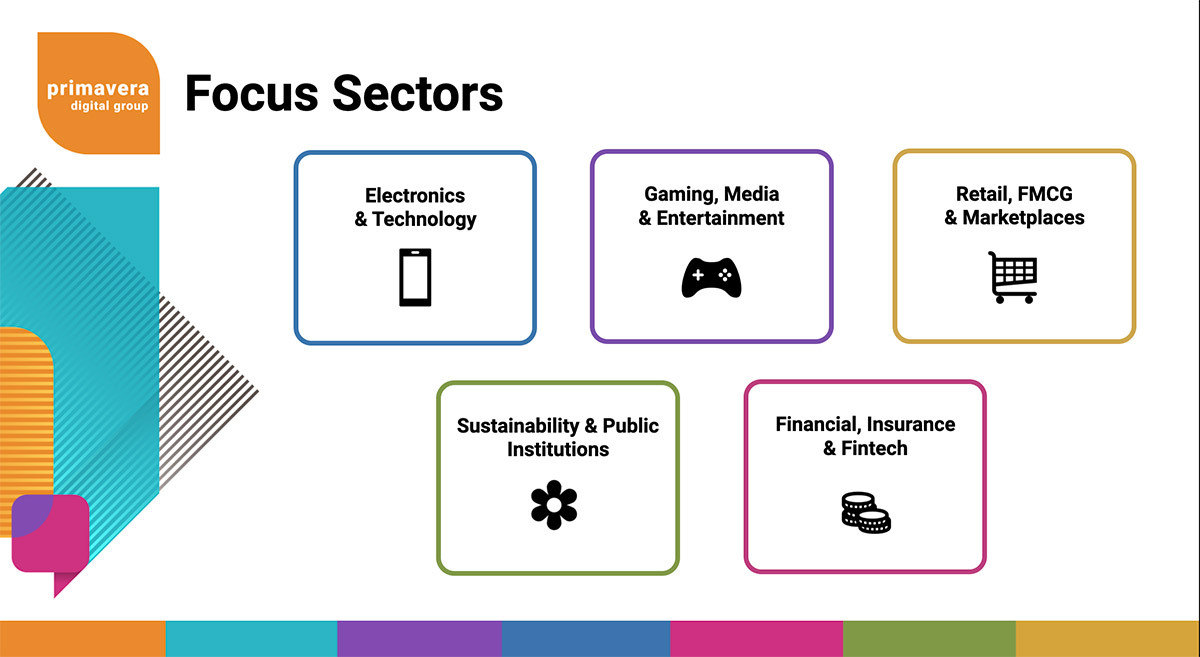 We operate from 7 locations across Europe and employ 110+ experts in marketing, media and tech.